It was Opposite Day in Gear Zone yesterday. What does that mean? My wife Ellen (Goofy Grape) and I help teach a Sunday school class at Central Church in Henderson, NV for 4th and 5th graders — the Gear Zone. And the lesson was about "Opposite Day". Where Jesus Christ will ask us to do things that are the opposite of what we think we should do. So, I made a flower wand with a teddy bear going the wrong way.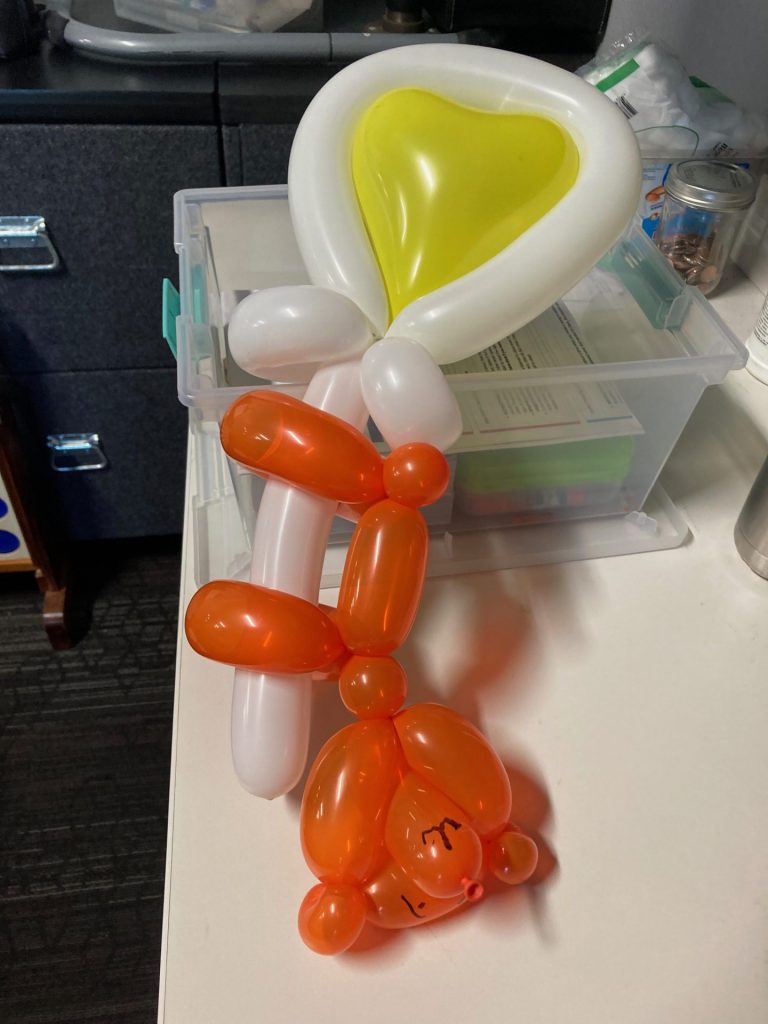 We were teaching on Luke 5:1-11where Jesus asks Simon, a professional fisherman, to cast out his net. Despite Simon and his partners having fished all night there, and caught nothing. Nevertheless, Simon did it anyway. And got so big a load of fish, it nearly capsized his boat!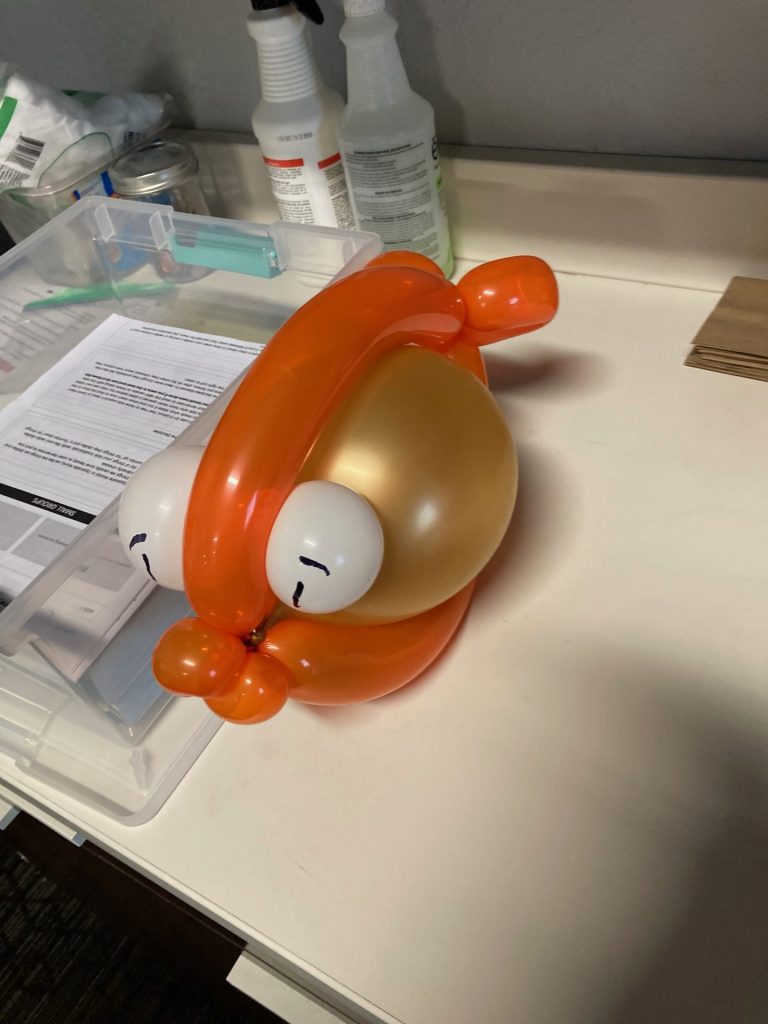 Don't try to cook this fish! But, they're both props, to illustrate a point.
And if you've read this far, here's another point — next weekend the church is throwing a tailgate party, with free hot dogs for all and bounce house for the kids! Come join us!