Happy birthday Mia! I was very happy to help Mia, a nice young lady, celebrate her eight birthday last night with a clown birthday party for her, her friends, and family. The flying unicorn was a special balloon present for Mia. I tend to bring a special birthday party balloon for the birthday person.
I did a quick demonstration of clown makeup, followed by my puppet friend Mr. Kitty, some silliness, and all of the children helping (with magic sunglasses, and light-up wands) to turn "donut seeds" into actual donuts for everyone.
Afterward, we made balloon animals for everyone — including a few of the adults!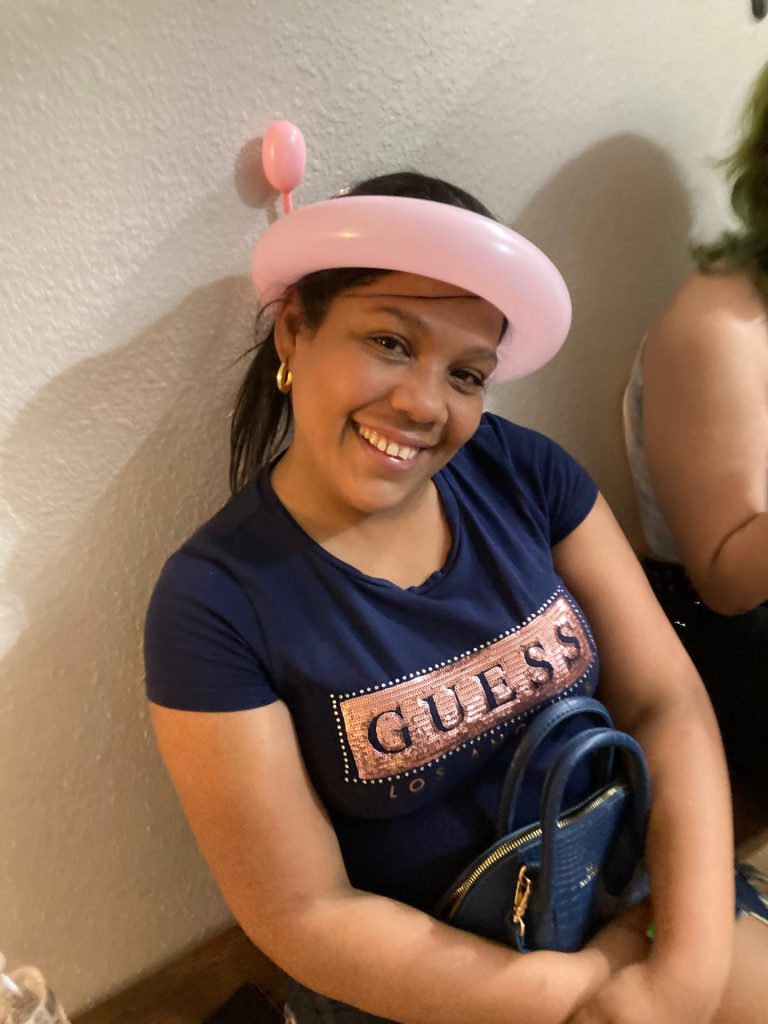 Happy birthday Mia!