Cornstalk balloon
While twisting balloons at the Oregon Senior Center a couple of weekends ago, a lady asked me for … a cornstalk.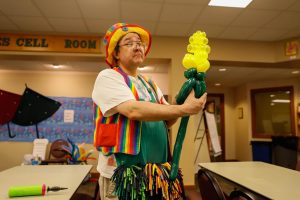 As I often say, at balloon twisting events, I can almost guarantee that someone will ask me for something I've never done before.  The cornstalk is a good example of that.
Do you have a special balloon that you'd like?  Call us at (725) 208-2954 and let's find out!